Alchemy Flower of the Soul - Magnetism

A perfume when well worked and used correctly in certain points of force on the body, can become a powerful weapon of magnetism and defense. Perfumes have great penetration power in the Highest Plans of the Existence, besides in the subtlest, creating an appropriate atmosphere for success.
PERFUME IS INTIMATELY LINKED TO MAN'S BEHAVIOR, EACH AROMA PROVOKING A CERTAIN REACTION.
Certain aromatic substances are being even associated to the Divinities through the times. Formerly it was the sense of smell that allowed man to find the food and it dictated his behavior.
Now a days, the sense of smell is less developed in man, getting to be 50 times inferior to the of the dog in terms of sensibility. We learned how to read, to write but never to feel. Our education gives great importance the audition and to the vision, but doesn't acknowledge the Sense of smell.
The perfume acts intensely in the etheric field, tends to correspond to certain color and tone (chromotherapy and musictherapy, and with certain planets as well.
The neurons command the odor, taking it to some areas of the brain, where the smell pulses are registered.
It is the interaction of the sense of smell with the Limbic System,(one of the Links of the responsible Central Nervous system)that affects the emotions and phenomena of behavior.
If we associate the perfumes to the four elements (air, earth, water and fire), to the chakras and/or to the seven planets, they become MAGICAL FLUIDS OF ATTRACTION.
Alchemie: Feitio
Alchemie: Action
Alchemie in the brain
Workmanship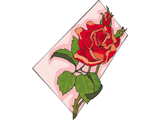 completE LINE
SACRED FIRE